#Euro2020 postponed until next summer, #UEFA confirms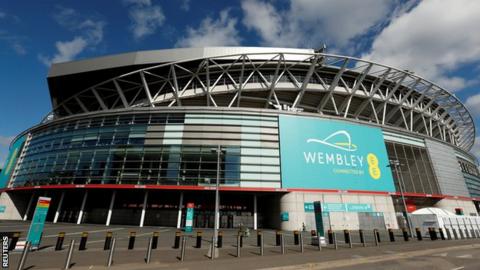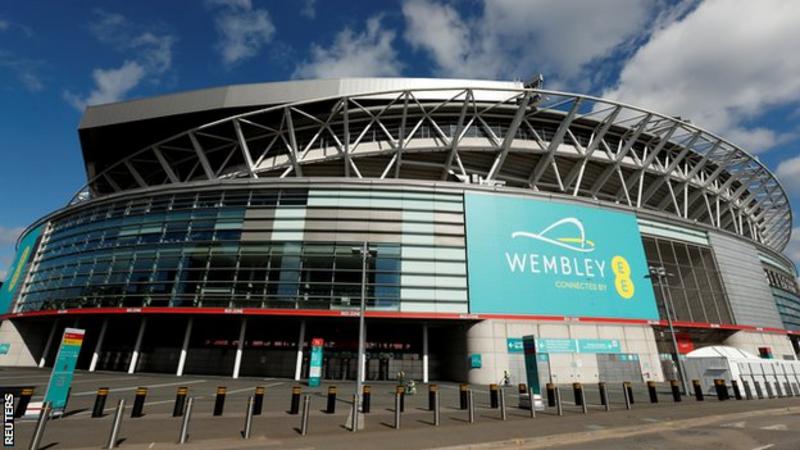 Euro 2020 has been postponed by one year until 2021 because of the coronavirus pandemic, says Uefa, writes the BBC.
European football's governing body made the decision during an emergency video conference involving major stakeholders on Tuesday (17 March).
The tournament, due to take place from 12 June-12 July this summer, will now run from 11 June to 11 July next year.
The postponement provides a chance for European leagues that have been suspended to now be completed.
Uefa said it wanted to avoid "placing any unnecessary pressure on national public services" of its 12 host countries, as well as helping allow domestic competitions to be finished.
Uefa president Aleksander Ceferin said: "We are at the helm of a sport that vast numbers of people live and breathe that has been laid low by this invisible and fast-moving opponent.
"It is at times like these, that the football community needs to show responsibility, unity, solidarity and altruism.
"The health of fans, staff and players has to be our number one priority and in that spirit, Uefa tabled a range of options so that competitions can finish this season safely and I am proud of the response of my colleagues across European football.
"There was a real spirit of co-operation, with everyone recognizing that they had to sacrifice something in order to achieve the best result."
Ceferin said it was important Uefa "led the process and made the biggest sacrifice", adding it comes "at a huge cost" but "purpose over profit has been our guiding principle in taking this decision for the good of European football as a whole".
Uefa's Nations League and the European Under-21 Championships are also scheduled to take place next summer.
The 2021 Uefa Women's European Championship is set to take place in England and begins on 7 July, four days before the proposed men's final.
Elsewhere, the South American Football Confederation (Conmebol) says this year's Copa America, due to take place from 12 June to 12 July, has been postponed until 2021.
What do the nations involved say?
The Norwegian FA, whose side are yet to qualify for the tournament, were first to announce the news, followed by the French and other FAs.
French Football Federation president Noel le Graet says the governing body "fully supports" Uefa's decision.
In a statement, Le Graet said it was a "wise and pragmatic decision" by Uefa that potentially allowed domestic competitions the opportunity to be finished in June this year.
The Polish football association (PZPN) says play-offs for the European Championships and friendly international matches set for March will be postponed until June.
Next year's 2022 World Cup qualifying matches, scheduled for June 2021, will be played at a different date, the PZPN adds.
Why has this happened?
Many of Europe's domestic leagues - as well as the Champions League and Europa League - have been suspended following an increasing number of coronavirus cases around the continent.
Players and coaches have also been affected by the virus or been told to go into self-isolation, meaning leagues have had to shut down.
A mini-tournament to decide the Champions League and Europa League is expected to be one option put forward at Tuesday's meeting to ease fixture congestion caused by the coronavirus crisis.
How Europe's top leagues have reacted:
Premier League: All elite football in Britain cancelled until 4 April at the earliest subject to "conditions at the time".
La Liga: Spain's top flight suspended until 4 April at the earliest when it will "revaluate" the situation.
Serie A: Italy has the highest number of cases in Europe and the country is in lockdown.
Bundesliga: Suspended until at least 2 April in Germany.
Ligue 1: Games initially played behind closed doors in France but now suspended "until further notice".
What other limitations are there?
While the big domestic leagues have problems over television contracts to solve if games do not take place, most countries rely on the payments from Uefa that come out of major international tournaments to allow their own leagues to function properly.
These would be at risk from any movement of the European Championship and are likely to form part of any agreement.
An estimated 400 staff are working for Uefa on the Euros. It is unknown what will happen to them if the tournament does not take place for another 12 months.
Season of #ClassicFilms - European classics screened at #CulturalHeritage venues across Europe
This summer, European film classics will be screened in some of Europe's most iconic cultural heritage venues. Until the end of September, classic films from across the EU will be screened free of charge in a wide variety of venues in 13 EU countries – from small towns to capital cities – highlighting Europe's rich and diverse cultural heritage. As part of the wider restoration and digitisation of heritage films, the event series 'A Season of Classic Films' is supported by Creative Europe MEDIA programme.
Education, Culture, Youth and Sport Commissioner Tibor Navracsics said: "European cultural heritage, including our great film classics, should be accessible to everyone. I am pleased to see that the Season of Classic Films makes it possible for everyone interested to be part of an experience shared across Europe, even when attending a local event."
Digital Economy and Society Commissioner Mariya Gabriel added: "Cinema is an essential part of our rich and diverse European culture and is contributing to reinforce bonds between people feeling the same passion and emotion for films. Digital transformation has a decisive potential to strengthen the positive effects of culture, both economically and socially. This is the challenge of our strategy Digital4Culture, to take advantage of this successful connection between digital technologies and culture."
The classic films season will start at the Bologna Film Festival with a presentation of some of the restored films shot using Gaumont's Chronochrome colour system, one of the earliest colour filming techniques. Among the classic films to be screened throughout the season are some of the best-known titles in world cinema, including Fritz Lang's Metropolis (1927), Francois Truffaut's The 400 blows (1959), and Cinema Paradiso (1988) by Giuseppe Tornatore. The iconic venues hosting the screenings include Aristotelous Square in Thessaloniki, Greece, Kilkenny Castle in Ireland, and the Piazza Maggiore in Bologna, Italy. The full programme of the season is available here.
Background
Since 1991, the European Commission has been supporting Europe's audiovisual sector, contributing to is competitiveness and to cultural diversity in Europe, through the MEDIA Programme. One of its most substantial actions is providing financial support to the distribution of European films outside their country of production. Every year, on average over 400 films are made available to audiences in another European country with MEDIA's help. In May 2018, the Commission proposed to increase the budget of the programme by almost 30% for the next EU long-term budget for 2021-2027.
Within this project, Creative Europe MEDIA will also fund the restoration and digitisation of heritage films in order to ensure that the European culture is passed down to future generations. The event series for this summer was planned as part of the 2018 European Year of Cultural Heritage and reinforced by the Digital4Culture strategy.
'A Season of Classic Films'follows a first initiative, the European Cinema Night, which programmed 50 free screenings of 20 MEDIA-supported films from 3 to 7 December 2018 across the EU and reached almost 7,200 people. The classic films season is expected to attract 15,000 Europeans to the free screenings.
More information
Full programme of "A Season of Classic Films"
Interactive map with all the screenings
Factsheet: MEDIA-Creative Europe in the 2021-2027 EU budget
#Koezio for indoor adventure
They say good news travels far and news about one of the newer and more exciting visitor attractions in Brussels has stretched a long way – as far as Canada and Thailand.
The indoor adventure park Koezio, located at the thriving Docks Bruxel shopping and leisure complex, sees about 150,000 visitors pass through its doors each year.
Some participants, acting on recommendations by hotels, Trip Advisor and Visit Brussels (and keen to get the experience for themselves) have even come from as far away as Canada and Thailand.
The centre has proved a big hit since it became the first Koezio to open outside its heartland in France.
Headquartered in Lille, in northern France, the Brussels centre was the fourth to open (there are also two in Paris) and it now attracts participants –known as "agents" – from all over Belgium.
First, an explanation for first-time visitors. Koezio (it is pronounced as Ko-wa-ze-o) is a place quite unlike any other you have probably visited. It offers "training as a special agent" in a converted 3,200 square metre space.
For two hours, your endurance, intelligence, courage and team spirit are challenged to complete the "journey" through what are called four districts: a mysterious labyrinth, a machine room with giant modules, an escape room and finally a dizzying trail at 12 metres heigh.
It's the type of test that James Bond author Ian Fleming himself might have appreciated.
No need to be fearful though: what matters here is 'being together' and increasing cohesion – the invented word Koezio is derived from cohesion - within a group. Koezio is accessible for both young and old and from 2 players upwards.For safety reasons you must be 1 metre 40cm in height and anyone under the age of 14 must be accompanied by an adult.
Worth pointing out that you do not have to be super fit or an athlete.
The fun starts on arrival with the "secret agent" subterfuge. This is when you are given your very own "secret code" allowing access to the park. On arrival, you enter your "secret code" details on a touch-screen monitor before changing into freshly laundered overalls which is when you are let loose on the course for the next couple of hours.
Seven teams of up to 5 players are allowed entry every 15 minutes, with the idea being that the park does not get overcrowded.
The idea is to clock up as many points as you can. So called "elite agents" can score up to 600,000 points but the average per visit is about 330,000.
Unlike other escape games in Brussels and elsewhere, the idea here is all about working as a team, not against each other. The emphasis for the "secret agents" is on team work and co-operation. At the end, each participant/team is give a detailed print out of their score and performance.
For a small supplement, you can also take a special camera into the park to film the whole adventure (the images can later be downloaded on to a USB stick). Koezio is great for a family visit but is also ideal location for team building exercises.
Kjell Materman, its communication manager, says the Brussels site has become particular popular for companies whose members can meet up in a private room for a "discover my team" chat before the adventure starts. The centre, built on what used to be a fabrics factory dating to the mid-1800s, also has meeting rooms, a dining room and a lounge for an aperitif or meal or drink after your "mission".
Kjell, who used to work at The Parlamentarium in Brussels said: "We are also seeing more and more tourists who may have been sent on the recommendation of others."
There are special discounts if you book online and reductions for schools and youth clubs. Try also to have a go on the virtual reality game at the entrance.
The Brussels centre is not as large as in Lille (which has two "missions") but, because of clever designing, has a similar layout.
The first Koezio opened in Lille in 2006 and so successful has the concept proved that a fifth one will open in Lyon this summer with plans for others in London, the Netherlands and Spain.
This go ahead company has invested a lot in spreading the word about Koezio and, as the visitor figures, this policy is paying off.Beware that weekends are particularly popular so best to book then.
Transport links are great as the site is situated on two tramlines which whisk you into central Brussels in just 10 minutes. There is a huge car park nearby and, from the summer,there are also river tours on the nearby Brussels Canal.
Another great reason to pay a visit right now is that the Royal Greenhouses at Laeken are currently open to the public until 10 May.
Whatever time of year you come here, though, you are sure of great fun.
Eat your heart out James Bond!
Koezio
Docks Bruxel
T. (0)2 319 5454
#BrightBrusselsFestivalOfLight: 11 artists chosen to festoon #Brussels city centre
This weekend, the Bright Brussels Festival of Light will be shining the spotlight on some of Brussels' most central neighbourhoods in collaboration with a variety of Belgian and international artists. After a difficult decision, the jury have finally selected 11 artists to take on this decorative feat.
The neighbourhoods of Quais and Sainte-Catherine will be dressed to dazzle with dozens of illuminations and light animations. Altogether, 11 artists and associations from Belgium and beyond will be decking out some of the Belgian capital's most emblematic sites. The Bright Brussels Festival of Light is preparing to offer visitors and locals a unique opportunity to see the capital city's neighbourhoods in a whole new light.
Under an initiative driven by the Minister-President of the Brussels-Capital Region, Rudi Vervoort , and by the Brussels Minister for Mobility and Public Works, Pascal Smet , visit.brussels has been given the task of coordinating the implementation of these monumental displays in the heart of the city.
On Friday 7 December 2018, a jury comprising representatives from the Brussels' creative arts and design scene came together to select the following 11 artists: Mandylight (AUS): The areas of Quai à la Chaux, Quai à la Houille, Quai au Bois de Construction and Quai aux Barques, Collectif Coin (FR): The areas of Bassin de la Fontaine in Quai aux Briques and Quai au Bois à Brûler, COWBOY startup (BE) in collaboration with a Brussels artist: Marché aux Porcs, Allumeurs d'image (FR): Rue du Grand Hospice opposite Hospice Pacheco, Ad Lib (FR): Place du Béguinage, Tetro (FR): Place du Vismet in Quai aux Briques and Quai au Bois à Brûler, Studio Chevalvert (FR): La Tour Noire, Ocubo (PRT): Place du nouveau Marché aux Grains, Pierre Debusschere (BE): Place du vieux Marché aux Grains, Gilles Leempoels (BE): Place Sainte-Catherine, Les Garages Numériques (BE): Halles Saint-Géry Illuminations will also be lighting up the façade of the church of Sainte-Catherine.