Farming lobby threatens progress on vital air-pollution laws
British MEPs are being pressured by the agriculture lobby to water down proposed new EU air pollution legislation being voted on this week.
The National Emission Ceiling (NEC) Directive will set new limits on national emissions of harmful air pollution and is essential to achieving better air quality in the UK, where air pollution is estimated to cause tens of thousands of early deaths each year.
MEPs, led by British politicians Catherine Bearder and Seb Dance, have pushed for stronger cuts in pollution. But they are facing pressure from the UK Government and the farming lobby to water down targets for methane and ammonia - two pollutants linked with farming.
Alan Andrews, air pollution lawyer at ClientEarth, said: "The UK government claims that reducing air pollution is a 'priority' after the Supreme Court ordered it earlier this year to clean up the UK's air. Its efforts to undermine this Directive shows how weak its resolve is.
"In particular, it wants lower targets for ammonia and wants to scrap methane targets completely. If it's successful is will further compromise the already insufficient efforts to protect people's health from air pollution."
ClientEarth believes the Government is acting under pressure from farming lobbyists as their position directly reflects the views of the National Farmers' Union.
In July 2015 the NFU has expressed "bitter disappointment" at ammonia and methane targets.
Previously NFU chief environment adviser Dr. Diane Mitchell said they had "serious concerns" about whether the target.
Alan Andrews said: "It is unacceptable for the government to behave in this way. They are putting the farming industry ahead of our health."
Powering a climate-neutral economy: Commission sets out plans for the energy system of the future and clean hydrogen, and launches the #EuropeanCleanHydrogenAlliance
To become climate-neutral by 2050, Europe needs to transform its energy system, which accounts for 75% of the EU's greenhouse gas emissions. The EU strategies for energy system integration and hydrogen, adopted today (8 July), will pave the way towards a more efficient and interconnected energy sector, driven by the twin goals of a cleaner planet and a stronger economy.
The two strategies present a new clean energy investment agenda, in line with the Commission's Next Generation EU recovery package and the European Green Deal. The planned investments have the potential to stimulate the economic recovery from the coronavirus crisis. They create European jobs and boost our leadership and competitiveness in strategic industries, which are crucial to Europe's resilience.
To help deliver on this Strategy, the Commission is launching today the European Clean Hydrogen Alliance with industry leaders, civil society, national and regional ministers and the European Investment Bank. The Alliance will build up an investment pipeline for scaled-up production and will support demand for clean hydrogen in the EU. The alliance will be built on the principles of cooperation, inclusiveness and transparency. The focus of the European Clean Hydrogen Alliance is on renewable hydrogen, complemented during a transition period by low-carbon hydrogen with very ambitious CO2 emission reductions compared to fossil-based hydrogen.The European Clean Hydrogen Alliance launch event will be live streamed here at 16h00.
More information

Follow the press conference by Executive Vice-President for the European Green Deal Timmermans and Commissioner for Energy Simson live on EbS.
50 airports now #CarbonNeutral in Europe
Ahead of the COP25 due to kick off in Santiago de Chile next month, European airport trade body ACI EUROPE today gives an update on the progress airports have made to deliver on their commitment to reach 100 carbon neutral airports by 20301. This commitment is a major interim step towards their Net Zero by 2050 vision & pledge2 - which is part of the wider Sustainability Strategy for Airports3 launched last June by ACI EUROPE.
With the successful upgrade today of six Lapland Airports4 operated by Finavia (the Finnish airport operator) to Level 3+ Neutrality of the global CO2 management standard, Airport Carbon Accreditation, there are now 50 carbon neutral airports in Europe5.
ACI EUROPE Director General Olivier Jankovec said: "Just 3 years after committing to 100 carbon neutral airports by 2030, the European airport industry is now halfway through to achieve that goal. The 50 airports that have become carbon neutral under Airport Carbon Accreditation welcome over one-fourth of the continent's passenger traffic - with a mix of major hubs & smaller regional airports amongst them."
Carbon neutrality currently represents the highest level of carbon management performance under Airport Carbon Accreditation. In order to reach it, airports need to reduce CO2 emissions from those sources under their control as much as possible, and compensate for the remaining residual emissions with investment in high-quality carbon offsets. Carbon neutral airports at Level 3+ of the Airport Carbon Accreditation have to provide evidence of undertaking all the actions required by the programme (mapping their emissions, reducing them and engaging operational stakeholders on the airport site to do the same), before investing in carbon offsets.
Jankovec added: "While the net zero concept does not allow for offsetting, reaching carbon neutrality first allows airports to grow towards more ambitious CO2 management & restrictions in a progressive way. With the commitment of the European airport industry to reach Net Zero CO2 emissions under their control by 2050 an absolute priority, Europe's airports continue their steady pace to reach the goalposts between their current carbon management level and the ambitious objective ahead."
Niclas Svenningsen, who heads the Climate Neutral Now initiative at the United Nations Framework Convention for Climate Change (UNFCCC) Secretariat in Bonn, Germany commented: « We are delighted to see more and more airports in Europe achieving their hard-won carbon neutrality each year. We note that the momentum airports have created through their decade-long progress within Airport Carbon Accreditation has been further galvanized by the growing urgency to respond to the Climate Emergency. »
He added: « Europe's airports continue to be an example to follow in the field of non-state action to address the climate emergency. While having their eyes on the big goal of reaching Net Zero carbon emissions from their operations by 2050, they continue their incremental work to reduce their climate impact. This, is exactly the kind of industry leadership we need to address the daunting and unprecedented challenge that Climate Change represents."
1
View the pledge here.
2Learn more about the Net Zero by 2050 commitment here. 
3Download your copy of the ACI EUROPE Sustainability Strategy here.
4Lapland Airports: Enontekiö (ENF), Ivalo (IVL), Kemi-Tornio (KEM), Kittilä (KTT), Kuusamo (KAO) and Rovaniemi (RVN)
5Download the full list of carbon neutral airports here:
The full list of carbon neutral airports.pdf
The IPCC (Intergovernmental Panel on Climate Change) has estimated that aviation's total CO2 emissions account for 2% of global emissions' impact on climate change. Of that figure, airports' own operations only account for up to 5%.
Airport Carbon Accreditation is the only global standard for carbon management at airports. Its aim is to encourage and enable airports to reduce their emissions. Within its framework, airports can become accredited at four progressively ambitious levels of accreditation: Mapping, Reduction, Optimization and Neutrality. 
It is independently administered, institutionally-endorsed and has already won praise from the International Civil Aviation Organisation (ICAO), the United Nations Framework Convention on Climate Change (UNFCCC), and the European Commission (EC).
Originally developed and launched by ACI EUROPE in June 2009, Airport Carbon Accreditation was extended to airports in Asia-Pacific, in November 2011 (in partnership with ACI Asia-Pacific) and to African airports in June 2013, (in partnership with ACI Africa), North American airports in September 2014 (in partnership with ACI-NA) and airports in Latin America & Caribbean in December 2014 (in partnership with ACI-LAC).
To find out which airports are certified & their level of certification, click here.
ACI EUROPE is the European region of Airports Council International (ACI), the only worldwide professional association of airport operators. ACI EUROPE represents over 500 airports in 45 European countries. Our members facilitate over 90% of commercial air traffic in Europe: 2.3 billion passengers, 21.2 million tonnes of freight and 25.7 million aircraft movements in 2018. In response to the Climate Emergency, in June 2019 our members committed to achieve net zero carbon emissions for operations under their control by 2050, without offsetting.
Clarkson calls eco warrior #GretaThunberg 'spoilt brat'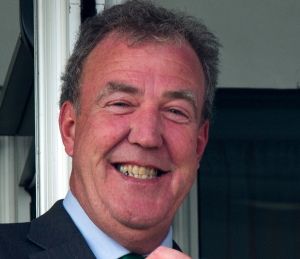 Jeremy Clarkson (pictured) has weighed into eco-activist Greta Thunberg, calling her a "spoilt brat".
Greta, 16, told the United Nations her childhood had been ruined by global changing.
She said: "I shouldn't be up here. I should be back in school on the other side of the ocean.
"Yet you all come to us for hope.
"How dare you.
"You have stolen my dreams and my childhood with your empty words."
Clarkson said: "How dare you sail to America on a carbon fibre yacht that you didn't build which cost £15million, that you didn't earn, and which has a back-up diesel engine that you didn't mention.
"We gave you mobile phones and laptops and the internet.
"We created the social media you use every day and we run the banks that pay for it all.
"So how dare you stand there and lecture us, you spoilt brat."
He claimed science will solve the earth's problem "not scowling and having screaming ab-dabs every five minutes".
He concluded: "So be a good girl, shut up and let them get on with it."