Partnership with the EU will anchor Kazakhstan's future progress
The president of Kazakhstan explains how his country has proved itself to be an exceptionally reliable partner to the EU and hopes his visit to Brussels will 'open the door to new opportunities.
At the dawn of the 1990s, two of Eurasia's great geographic powerhouses came into being at almost the exact same moment. The conclusion of the Maastricht Treaty, the founding text of the European Union, in February 1992 was preceded only weeks earlier by Kazakhstan's formal declaration of independence from the Soviet Union, writes Kassym-Jomart Tokayev, President of the Republic of Kazakhstan.
In the 30 years since these defining shifts, both the EU and Central Asia's largest country – indeed, the ninth largest country in the world – have undergone radical and exciting transformation. It is a great honour, having been appointed Kazakhstan's first Deputy Foreign Minister soon after independence, to now be leading my country as President into its fourth decade.
When my predecessor, Nursultan Nazarbayev, visited Brussels for the first time in February 1993, few could have predicted the extent to which EU-Kazakhstan relations would grow and diversify. What some may initially have seen as a relationship of asymmetric assistance has become one of genuine partnership, based on innumerable overlapping interests and mutual benefits.
I believe Kazakhstan has proved itself to be an exceptionally reliable partner of the EU and other international actors over the past three decades
Ours are both unions built for, and by, diverse peoples; places of convergence where many ethnicities and cultures can come together as one.
Today, the EU is by far Kazakhstan's most significant commercial partner, accounting for some 40% of external trade. Critically, the flows are going in both directions – with extractives and food products heading West, and machinery and pharmaceuticals heading East, not to mention the EU's significant foreign investment in Kazakhstan.
Nowhere are these investment opportunities more in evidence than at Astana International Financial Centre, where 70 – and counting – EU companies operate under a favourable tax, visa, and employment regime.
Underpinning these bonds is our Enhanced Partnership and Cooperation Agreement (EPCA), ratified by all member states and in force in its current form since March 2020. As High Representative for Foreign Affairs and Security Policy, and Vice-President of the European Commission, Josep Borrell said at the time of its ratification, the breadth and depth of our relationship has progressed immeasurably – and well beyond a purely commercial bond.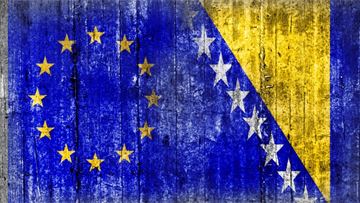 I believe Kazakhstan has proved itself to be an exceptionally reliable partner of the EU and other international actors over the past three decades, not just in the areas I outline above, but also in helping achieve and maintain stability in our neighbouring regions – not least following recent events in Afghanistan. We are honoured to temporarily be hosting part of the UN's Mission to Afghanistan in Almaty, where its vital humanitarian and security work can continue apace.
Visiting Brussels this week, I am struck by a sense of great potential and possibility at what Kazakhstan and the EU can achieve in partnership. I hope this visit will open the door to new opportunities and accelerate efforts to address our common challenges. I look forward to the next 30 years of our story with great anticipation.
Share this article: