Battle of Waterloo: 200 years
The keenly-awaited bicentenary of the Battle of Waterloo is fast approaching ...but it is not just on this side of the Channel that this significant landmark in history is being marked.
The 200th anniversary of arguably the most famous battle of all time has also very much caught the imagination in the UK, including in Liverpool where a new exhibition features an eye-catching gallery of artefacts preserved from the Battle of Waterloo itself.
To commemorate the event, the UK National Army Museum (NAM) has partnered with Liverpool Victoria Gallery and Museum to mount a temporary exhibition which looks at how the Battle was fought and won.
Rarely seen objects from NAM tell the stories of the regiments, the soldiers, their families and the legacy they left behind.
The gallery itself features 200 Waterloo Collection artefacts, some never before on public view, including the original Wellington Boots, owned by the legendary general, regimental eagles and, most bizarrely, in the 'Nasty Gnashers and Dreadful Dentures' exhibit, sets of dentures and real teeth extracted from the mouths of the dead on the battlefield.
These were extracted by battle scavengers who scoured the fields with pliers to loot the mouths of dead soldiers.
Rather than conceal their grisly sources, dentists, who bought the looted teeth, cheerfully advertised their dentures as "Waterloo teeth" or "Waterloo ivory".
These were "guaranteed to have come from young, healthy soldiers, killed in the prime of life," rather from rotting corpses dug up by grave robbers, or executed criminals.
Fifty years later, dental catalogues still advertised the teeth of freshly killed soldiers as "Waterloo teeth".
The 200th anniversary of the famous Battle is on 18 June marking the date when British and Prussian forces, under the command of Duke of Wellington, halted the advance of French Army in Belgium.
The bloody battle claimed the lives of 65,000 of the 200,000 men that took part, and saw the defeat of Napoleon.
Wellington's gnashers aren't the only thing currently linking the small town in Brabant Walloon and Merseyside - just up the road from Liverpool is another Waterloo where some of the buildings are replicas of the ones found in Waterloo, Belgium.
With the Easter holidays fast approaching Liverpool, in fact, makes for an ideal short city break and, of course, no visit to the home of the Fab Four is complete without seeing the Beatles Museum where a new exhibition, "The British Invasion: How 1960s Beat Groups Conquered America" is open until next year.
It includes rare photos of The Beatles and artefacts from The Rolling Stones and others. To see where the band made its name, visit the Cavern Club while the award-winning Beatles Story, located at the Albert Dock, a stunning UNESCO World Heritage site which has attracted 2m visitors since opening, is an interactive tour through the lives of John, Paul, George and Ringo.
This is also a footy-mad city and Belgian folk will also love a behind-the-scenes guided tour of Anfield, home of Liverpool FC and their Belgian goalkeeper Simon Mignolet. Check out the excellent interactive museum.
You should also try a 50-minute Mersey Ferries River Explorer cruise to the pleasant Wirral peninsula where you will find the wonderful Port Sunlight Museum which tells the remarkable story of William Hesketh Lever who created a village for his Sunlight soap factory workers in 1888.
The village is set in 130 acres of what can only be described as beautifully maintained parkland.
On your way back to Liverpool, pop into Spaceport for a journey through space and the U-boat Experience, a couple of other top notch local visitor attractions.
A really fantastic base for any visit to this vibrant and ever-evolving city is the independent and centrally-located Richmond Hotel which has 152 rooms, including 51 apartments, some with fully equipped kitchens.
Opened in May 2013, this stylish and beautifully-restored grade-two listed building dates back to 1906 and makes for an ideal base from which to discover all that Liverpool has to offer. Ideal for business or leisure visitors, it also benefits from many striking original features which can be seen throughout the hotel while guests also have use of a health club and spa.
After a hard day's work exploring the city you should try the lovely Asian fusion cuisine offered by HOST, a great place to sate any appetite and which has fast become the city's must-visit dining experience.
Located on the iconic Hope Street (recently voted the best street in the UK no less) and formerly student accommodation, HOST provides great views of the idyllic Georgian Quarter, with the impressive Anglican and Metropolitan cathedrals at either side. This is a bright, friendly eatery with exposed brick walls and bench seating, plus a terrace and bar area.
Another highly recommended eating option nearby is the local branch of Las Iguanas, located in the fantastic Liverpool One leisure and retail complex which serves particularly tasty flame-grilled Latin American dishes in a contemporary dining room.
There's a good kids' menu and, as its well-travelled deputy manager Ray Barlow explains, its chefs combine fresh British produce to conjure "delicious, authentic South American food, made with passion, love and lots of Latin magic."
Other good reasons to visit?
Well, there's the Museum of Liverpool, the largest newly-built museum in the UK for 100 years, and Tate Liverpool, the UK's most-visited gallery of its kind outside London.
A couple of important upcoming dates for the diary: from 24 March, a ferry given a psychedelic makeover by Sir Peter Blake, the artist behind the Sgt. Pepper's Lonely Hearts Club Band album cover, will start plying the Mersey and on 4 July, the famous Queen Mary 2 will return to the city's cruise terminal to recreate the voyage of the first Cunard ship, Britannia, from Liverpool to New York.
For families, a couple of great short excursions are Chester Zoo and Knowsley Safari Park where you can get up, close and personal with some very lively baboons.
Later this year, the terrific Chester Zoo, the UK's number one zoo with over 1,2000 animals and 400 different species, opens an exciting new part called "Islands", the largest development of its kind in Europe.
Both are great for a day out after which you should head for the nearby Cheshire Oaks branch of Prezzo, the casual national Italian restaurant chain rightly famous for its fantastic stone baked pizza and classic pastas and great selection of other tasty dishes.
This is one of more than 200 of the popular restaurants in the UK, many of them recognized for their architectural value. Each has its own style and character from city bustle to rural retreat and Prezzo Chesire Oaks is located in one of the biggest shopping centres in the UK, making this the perfect place to relax and escape the bustle of shoppers.
From Benelux, Liverpool is easily accessible and, for those traveling by car, P&O Ferries North Sea overnight service from Zeebrugge to Hull (and Rotterdam-Hull) is easily the best way to travel to Liverpool and the North of England.
There are no baggage restrictions, no hassle on gridlocked motorways and the holiday starts on board with cabaret and even bingo sessions. A quick two hours or so by motorway from your arrival in Hull will have you in Liverpool.
Liverpool has over the years greatly benefited from EU funding and, with some €755m invested from the European Regional Development Fund (ERDF) between 2007 and 2013, this has greatly helped reinvent the city.
With its musical heritage you won't be surprised that Liverpool is officially the World Capital of Pop. But less well known is that it has more parks than Paris and more museums and art galleries than any other UK city region outside of London.
The city is steeped in history and whether it's the world famous sports, bustling food scene - or some of the most gruesome souvenirs (including Wellington's own false teeth) from the Battle of Waterloo - you will find what you are looking for here.
Liverpool is renowned internationally for its hospitality so, whatever your preference, one thing you are guaranteed is a very warm Scouse welcome.
10 cities competing for the 2020 #EuropeanCapitalOfSmartTourism title
Ten European cities have been shortlisted for the 2020 European Capital of Smart Tourism competition (presented in alphabetical order): Bratislava (Slovakia), Breda (The Netherlands), Bremerhaven (Germany), Gothenburg (Sweden), Karlsruhe (Germany), Ljubljana (Slovenia), Málaga (Spain), Nice (France), Ravenna (Italy) and Torino (Italy). The finalist cities were selected from a total of 35 applications from across 17 EU Member States.
The European Capital of Smart Tourism was proposed as a preparatory action by the European Parliament and is implemented by the European Commission. It aims to promote smart tourism in the EU, foster innovative, sustainable and inclusive tourism development, as well as spread and facilitate the exchange of best practices. This EU initiative recognises outstanding achievements by European cities as tourism destinations in four categories: Accessibility, Sustainability, Digitalisation as well as Cultural Heritage and Creativity.
Last year, Helsinki and Lyon won the inaugural competition and the two cities jointly hold the titles of European Capitals of Smart Tourism in 2019.
This is the second edition of the competition to award two cities as the European Capitals of Smart Tourism in 2020. The two winning cities will benefit from communication and branding support for a year. This will include; a promotional video, a purpose-built sculpture for their city centres, as well as bespoke promotional actions.
Moreover, four awards will also be handed out in recognition of achievements in the individual categories of the competition (Accessibility, Sustainability, Digitalisation and Cultural Heritage and Creativity).
All winning cities will be announced and awarded at an Awards Ceremony, which is taking place as part of the European Tourism Forum in Helsinki on 9-10 October 2019.
Background
In the first stage of the competition, an independent panel of experts evaluated the applications. All finalist cities demonstrated excellence across the four competition categories combined.
In the second stage, representatives of the 10 finalist cities will travel to Helsinki to present their candidatures and the programme of activities planned for 2020 in front of the European Jury. The European Jury will meet on 8 October 2019 and select two cities to become European Capitals of Smart Tourism in 2020.
The selection of the most innovative projects, ideas and initiatives, submitted by cities to the last year's competition can be found in the Compendium of Best Practices, the go-to guide to smart tourism in the EU. For all the latest news on the European Capital of Smart Tourism, sign up to the newsletter, or follow on Facebook or Twitter.
#Koezio for indoor adventure
They say good news travels far and news about one of the newer and more exciting visitor attractions in Brussels has stretched a long way – as far as Canada and Thailand.
The indoor adventure park Koezio, located at the thriving Docks Bruxel shopping and leisure complex, sees about 150,000 visitors pass through its doors each year.
Some participants, acting on recommendations by hotels, Trip Advisor and Visit Brussels (and keen to get the experience for themselves) have even come from as far away as Canada and Thailand.
The centre has proved a big hit since it became the first Koezio to open outside its heartland in France.
Headquartered in Lille, in northern France, the Brussels centre was the fourth to open (there are also two in Paris) and it now attracts participants –known as "agents" – from all over Belgium.
First, an explanation for first-time visitors. Koezio (it is pronounced as Ko-wa-ze-o) is a place quite unlike any other you have probably visited. It offers "training as a special agent" in a converted 3,200 square metre space.
For two hours, your endurance, intelligence, courage and team spirit are challenged to complete the "journey" through what are called four districts: a mysterious labyrinth, a machine room with giant modules, an escape room and finally a dizzying trail at 12 metres heigh.
It's the type of test that James Bond author Ian Fleming himself might have appreciated.
No need to be fearful though: what matters here is 'being together' and increasing cohesion – the invented word Koezio is derived from cohesion - within a group. Koezio is accessible for both young and old and from 2 players upwards.For safety reasons you must be 1 metre 40cm in height and anyone under the age of 14 must be accompanied by an adult.
Worth pointing out that you do not have to be super fit or an athlete.
The fun starts on arrival with the "secret agent" subterfuge. This is when you are given your very own "secret code" allowing access to the park. On arrival, you enter your "secret code" details on a touch-screen monitor before changing into freshly laundered overalls which is when you are let loose on the course for the next couple of hours.
Seven teams of up to 5 players are allowed entry every 15 minutes, with the idea being that the park does not get overcrowded.
The idea is to clock up as many points as you can. So called "elite agents" can score up to 600,000 points but the average per visit is about 330,000.
Unlike other escape games in Brussels and elsewhere, the idea here is all about working as a team, not against each other. The emphasis for the "secret agents" is on team work and co-operation. At the end, each participant/team is give a detailed print out of their score and performance.
For a small supplement, you can also take a special camera into the park to film the whole adventure (the images can later be downloaded on to a USB stick). Koezio is great for a family visit but is also ideal location for team building exercises.
Kjell Materman, its communication manager, says the Brussels site has become particular popular for companies whose members can meet up in a private room for a "discover my team" chat before the adventure starts. The centre, built on what used to be a fabrics factory dating to the mid-1800s, also has meeting rooms, a dining room and a lounge for an aperitif or meal or drink after your "mission".
Kjell, who used to work at The Parlamentarium in Brussels said: "We are also seeing more and more tourists who may have been sent on the recommendation of others."
There are special discounts if you book online and reductions for schools and youth clubs. Try also to have a go on the virtual reality game at the entrance.
The Brussels centre is not as large as in Lille (which has two "missions") but, because of clever designing, has a similar layout.
The first Koezio opened in Lille in 2006 and so successful has the concept proved that a fifth one will open in Lyon this summer with plans for others in London, the Netherlands and Spain.
This go ahead company has invested a lot in spreading the word about Koezio and, as the visitor figures, this policy is paying off.Beware that weekends are particularly popular so best to book then.
Transport links are great as the site is situated on two tramlines which whisk you into central Brussels in just 10 minutes. There is a huge car park nearby and, from the summer,there are also river tours on the nearby Brussels Canal.
Another great reason to pay a visit right now is that the Royal Greenhouses at Laeken are currently open to the public until 10 May.
Whatever time of year you come here, though, you are sure of great fun.
Eat your heart out James Bond!
Koezio
Docks Bruxel
T. (0)2 319 5454
#CannesFilmFestival - Ken Loach up for Palme d'Or prize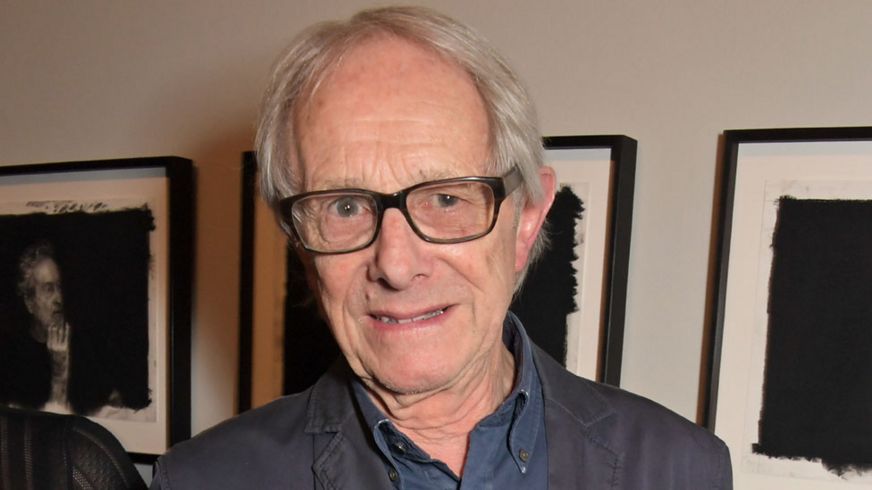 British filmmaker Ken Loach's new movie will premiere at Cannes next month, in what the film festival's director Thierry Fremaux has described as a "highly political" year, writes the BBC.
Loach, 82, who won the Palme d'Or prize in 2016 with I, Daniel Blake, returns this year with Sorry We Missed You.
Quentin Tarantino's Once Upon a Time in Hollywood was notably absent from the line-up.
But the Brad Pitt and Leonardo DiCaprio film could still be added later.
"We can hope that some films may join us that we are all waiting on before 14 May," said Fremaux.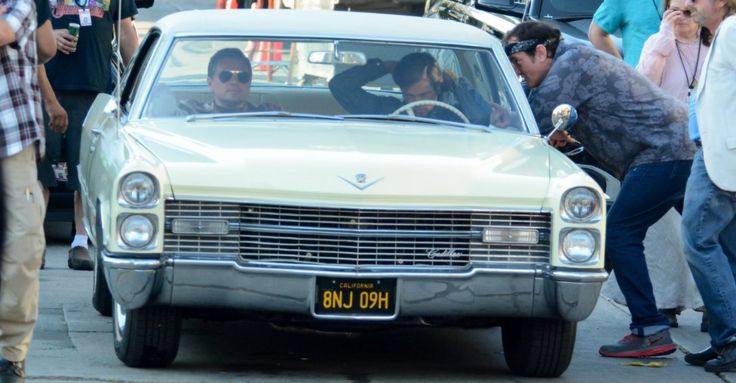 Reports last month suggested that Tarantino's latest effort could potentially premiere exactly 25 years to the day since the same director's Pulp Fiction played on the Croisette,
Loach's new film is an indictment of the gig economy and looks at issues such as zero hours contracts.
Sci-fi drama, Little Joe - which is directed by Austrian Jessica Hausner and, like Loach's film, is backed by BBC and BFI funding - also makes the cut.
Another veteran director; the reclusive Terrence Malick, will premiere his World War II story, A Hidden Life, about a German conscientious objector guillotined by the Nazis in 1943.
No Netflix
For a second year running, there are no Netflix films showing at the festival due to an ongoing dispute about the streaming service's effect on cinema.
Some French distributors want Netflix to be forced to release its films in cinemas and not just online.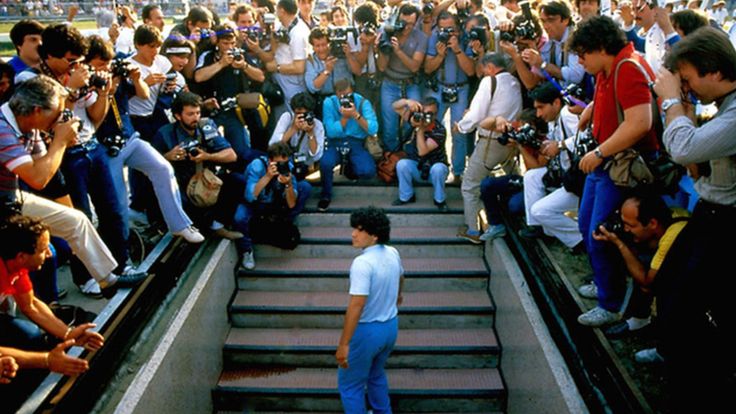 Elsewhere, a new film about Argentine football icon Diego Maradonna will premiere, out of competition, at the French Riviera event, which runs from 14-25 May.
The movie, from the director of the Ayrton Senna and Amy Winehouse documentary films, contains more than 500 hours of never-before-seen footage from the controversial star's archive.
As previously announced, the Elton John biopic Rocketman will also debut on 16 May, two weeks before its release in the US.
The film, directed by Dexter Fletcher - who stepped into the Bohemian Rhapsody breach after director Bryan Singer was fired from the Freddie Mercury biopic - will star Taron Egerton.
Egerton told the BBC last month that Sir Elton gave his blessing to portray him at his worst as well as his best.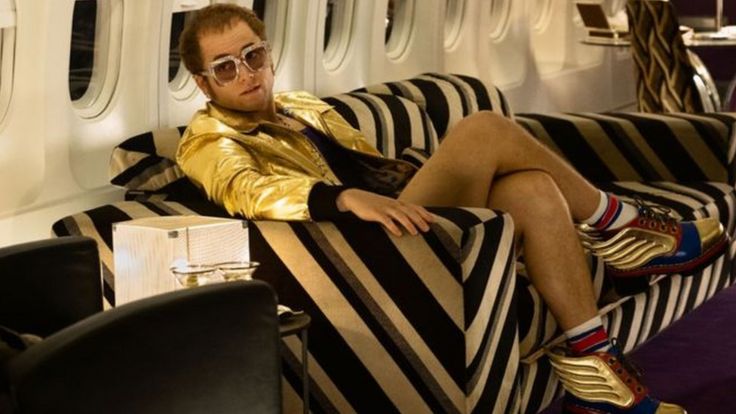 The French festival - billed as 'The Olympics of cinema' will open with a screening of Jim Jarmusch's zombie comedy The Dead Don't Die, which contains a star-studded cast including Bill Murray, Iggy Pop and Selena Gomez, as well as Tilda Swinton and Tom Waits.
Director Agnes Varda, who died last month, was honoured on the official poster for the 72nd Cannes Film Festival, with an image of her making her first film La Pointe Courte in 1954.
The full line-up for this year's festival is available on the official Cannes website.